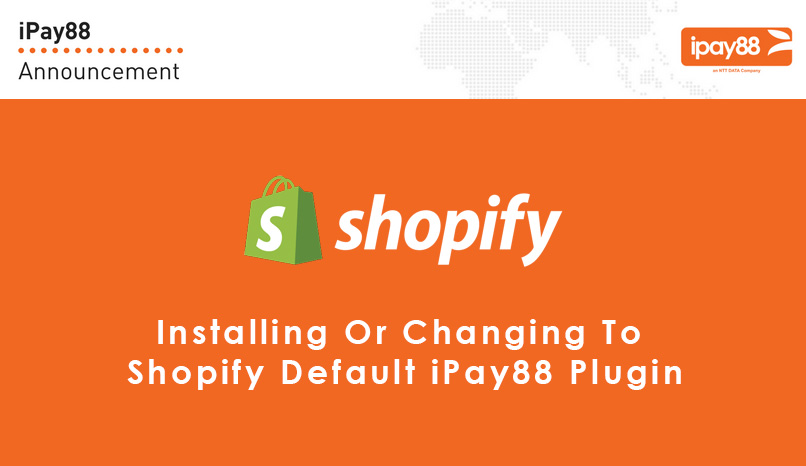 Ipay88 latest announcement: 13th September 2019.

If you are previously already using Ipay88 plugin from Shopify, you may follow this step to update into your Shopify store. If you have problem, always feel free to contact us to help.

---
Dear Merchants,
We have been receiving reports from Shopify merchants using iPay88 plug-in (developed by iPay88) about encountered issues whereby backend response to Shopify store experience connection timed out issue, or slowness on redirection back to front-end Shopify response page after payment completion. In order to avoid such issues, we would like to recommend all Shopify merchants to migrate to Shopify plug-in (developed by Shopify) instead, which is available for free. Please refer to the attached guide for more information.
Please note, you MUST inform our support team once you have completed the migration for us to update your merchant profile, otherwise this may result in failed transactions.
For any queries, please contact our support team at support@ipay88.com.my or +60322614668.
Best Wishes,
iPay88 Support Team
---
Installing Or Changing To Shopify Default iPay88 Plugin
Step 1: Please login to your Shopify website -> Go to settings -> Select Payment Providers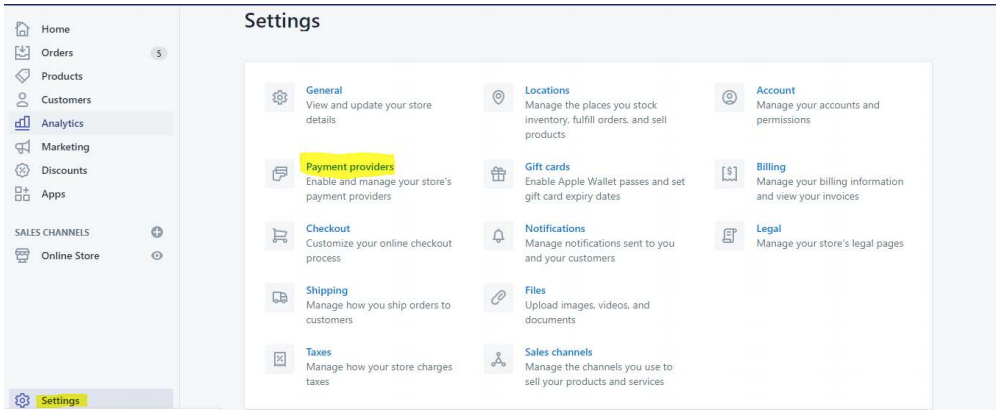 Step 2: Go to iPay88 Malaysia and select "Choose another provider"
Step 3: Search for iPay88 and select the below option.

Step 4: Key – in Merchant code and Merchant Key as provided to you by your sales account manager.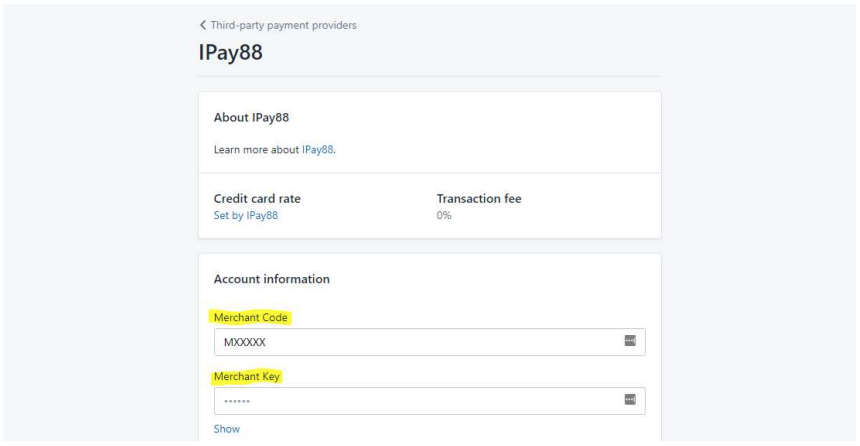 Step 5: Select Payment methods and click on Activate.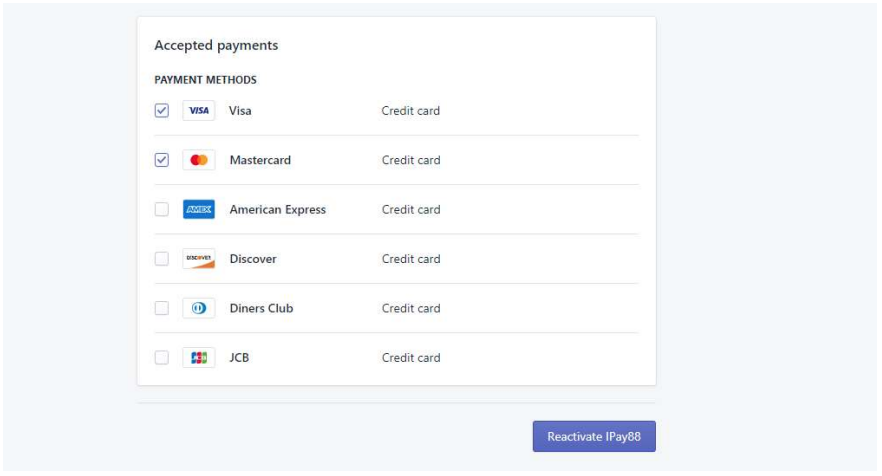 Customers will be able to pay using iPay88 on the merchant checkout page.