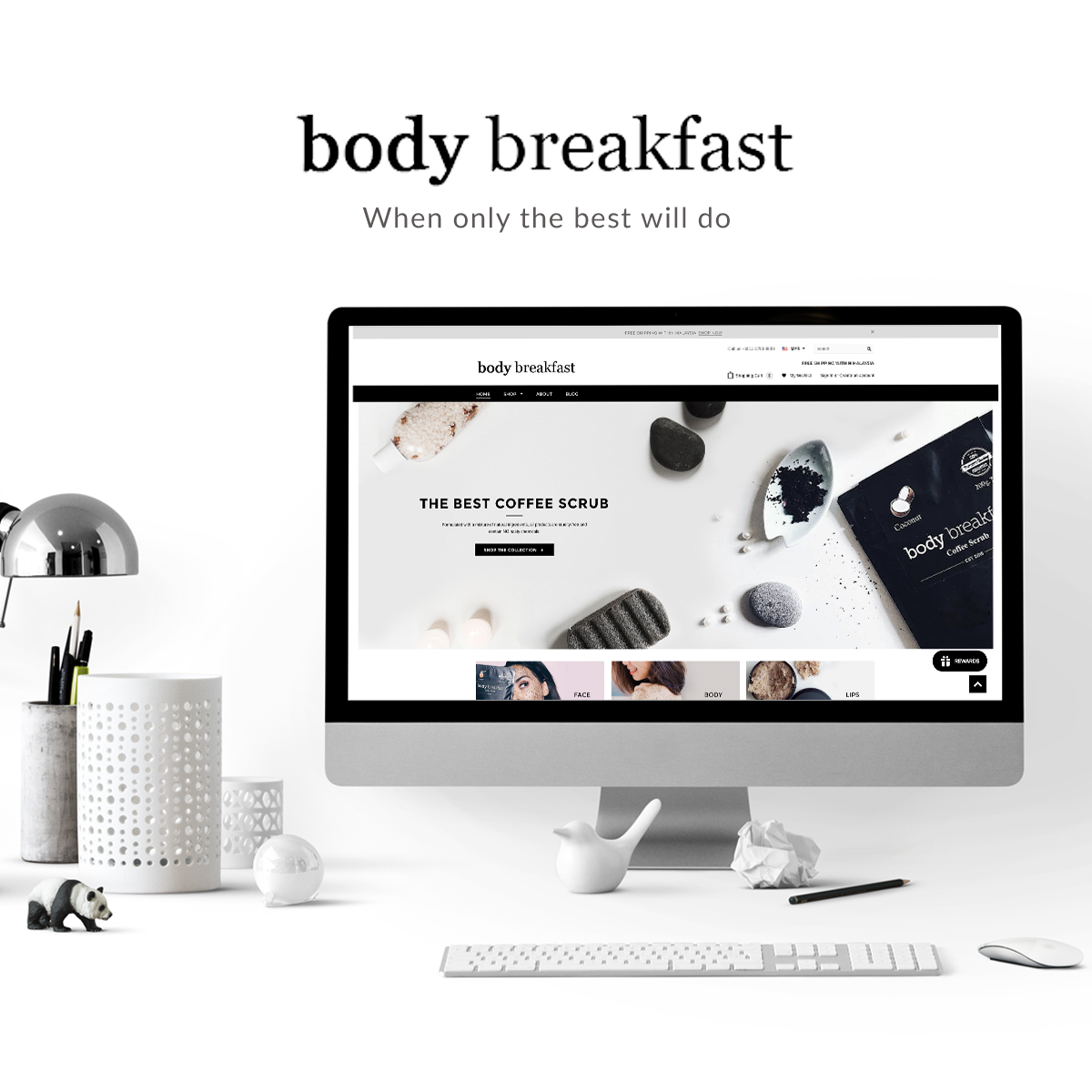 Body Breakfast is a skin care & body beauty brand, using combination of natural, organic and premium quality ingredients.
Our products are all derived from the best of what nature has to offer, using premium and luxurious ingredients like jojoba oil, shea butter, sweet almond oil, grape seed oil and macadamia oil to
hydrate and soften skin, as well as coffee, coconut oil , cacao, honey, dead sea salts & brown sugars to help nourish & clean your body in a gentle way.
Ensuring customers satisfaction is our main concern, this is why it's so important that we created these products to be safe, toxic free &
affordable for everyone to enjoy the healthy & home benefits of natural healthy living.