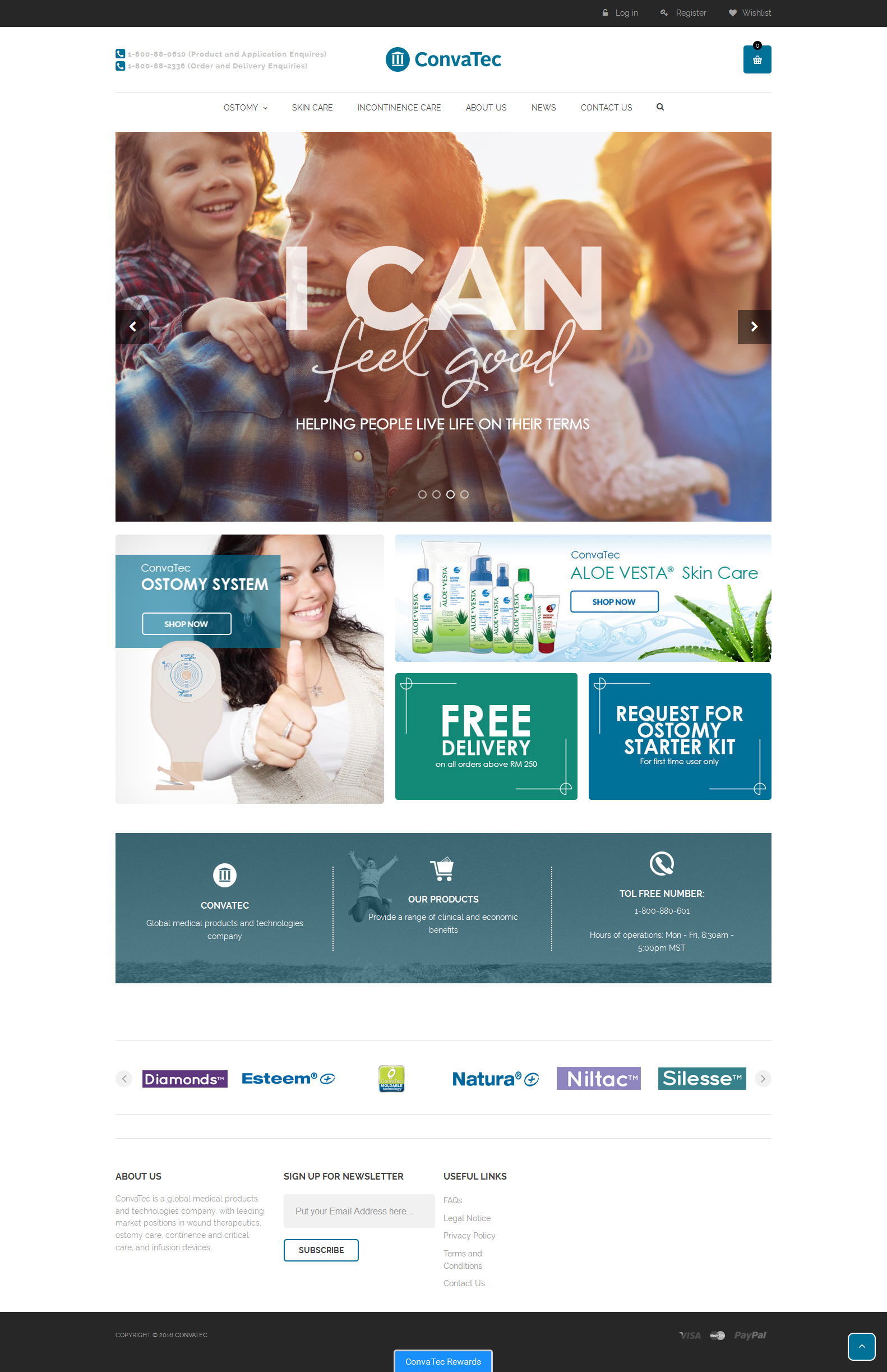 ConvaTec is a global medical products and technologies company, with leading market positions in wound therapeutics, ostomy care, continence and critical care, and infusion devices.
Our products provide a range of clinical and economic benefits, including infection prevention, protection of at-risk skin, improved patient outcomes and reduced total cost of care. Our brands include AQUACEL® advanced wound dressings, which form a gel on contact with wound fluid, creating an optimal environment for wound healing.
ConvaTec has more than 9,000 employees, with 11 manufacturing sites in 8 countries, and we do business in more than 100 countries. We are owned by Nordic Capital and Avista Capital Partners.