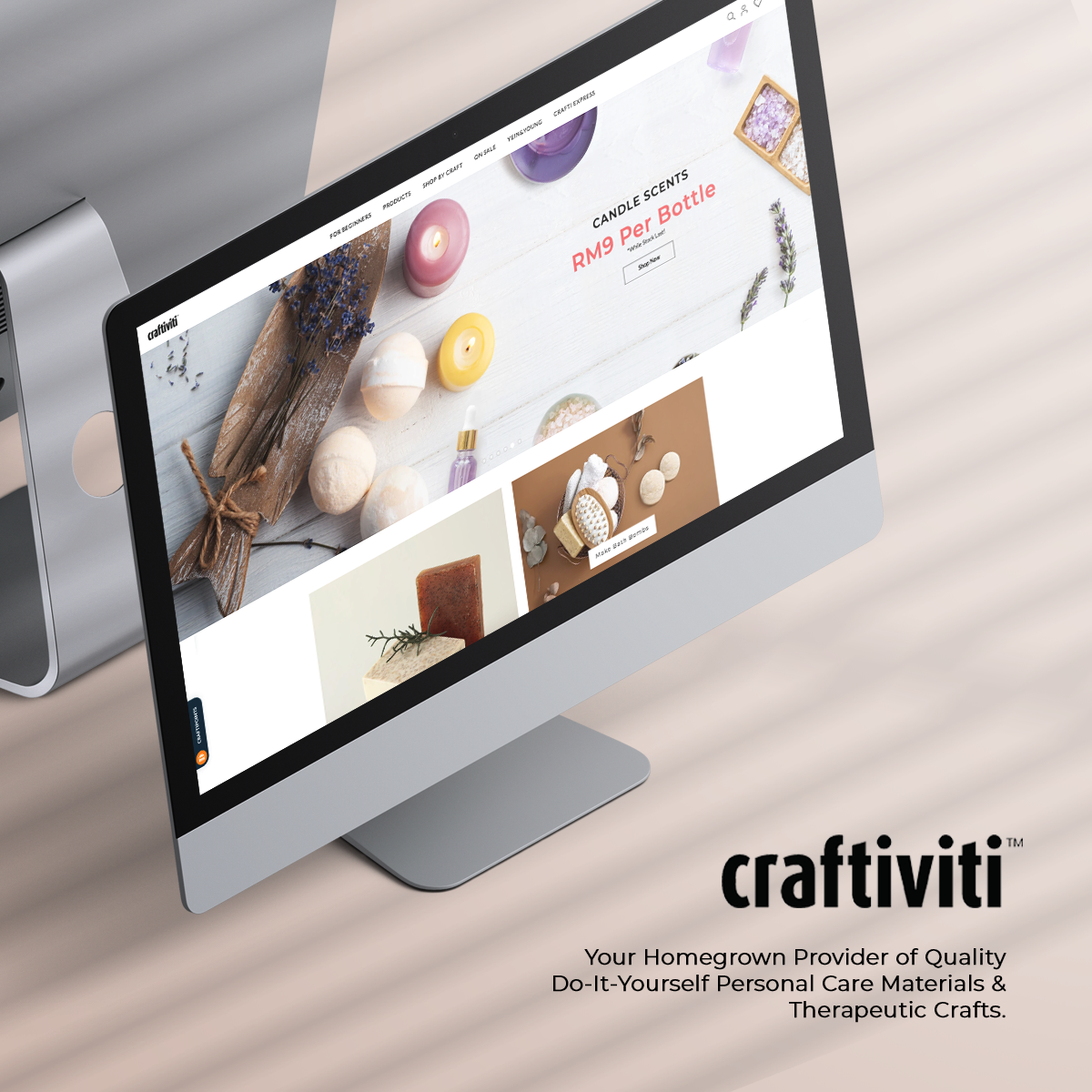 Craftiviti provides raw materials to help people create their own DIY Skin & Hair Care, and wellness products. We provide top quality ingredients for making your own soaps and candles, or formulating your own skincare products such as lipbalms, lotions, massage oils, hair waxes and more. We source and provide the ingredients, tools and customer support on how you can take our ingredients home to make your very own personal care DIY range of soaps, skincare and candles.
Craftiviti was established in 2015 and has since grown into one of the leading go-to brand for DIY personal care products. We believe strongly that crafting your own personal care products and spa products is the trend of the future. We also believe this DIY customization is beneficial to your body, mind and soul.
In our Retail outlet and Online store, we have over 5000 SKUs selling anything from essential oils, carrier oils, cosmetic grade clays, plant powders, soap bases, measuring tools, packaging and more. And if you need to customise your products, you may need your own molds, so we also carry mold making materials such as resins, liquid silicon, latex, molding clays & plaster and more. We are a one-stop-shop for anything DIY related to making your own soap & skincare, candles and mold making.
In our short 5 years, we have grown into an established brand well known to soap and candle makers nationwide, and we are still growing! We are a hub for inspiration and creativity, and we would like you to join us!