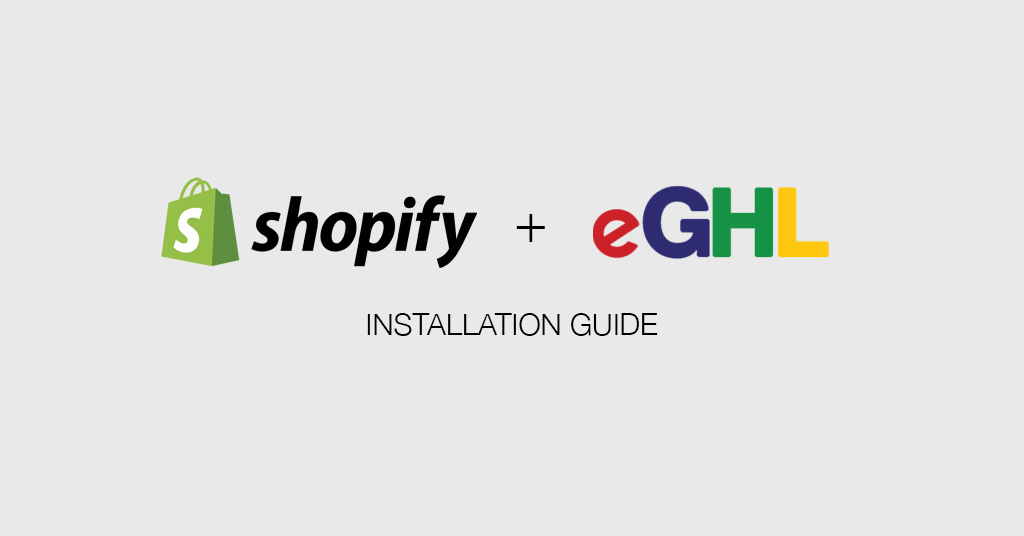 Guide to enable eGHL Payment Gateway in Shopify
1. Open the installation URL above, your page will be redirected to a login page to authorized the installation of the Hosted Payment for Shopify.

2. After login, you will be redirected to the installation page. Click on the Add payment gateway.

3. Go to Settings > Payments >> Alternative payments >> Choose "eGHL Payment Gateway".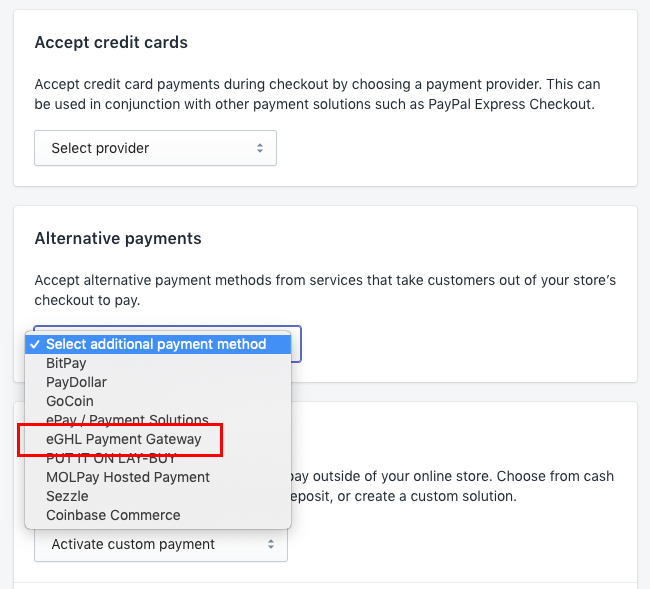 4. Key in the assigned Merchant Service ID andPassword by eGHL payment gateway and click Activate button.
Note:
– *For Production Account, uncheck the "Use Test Mode".

5. Completed setup.