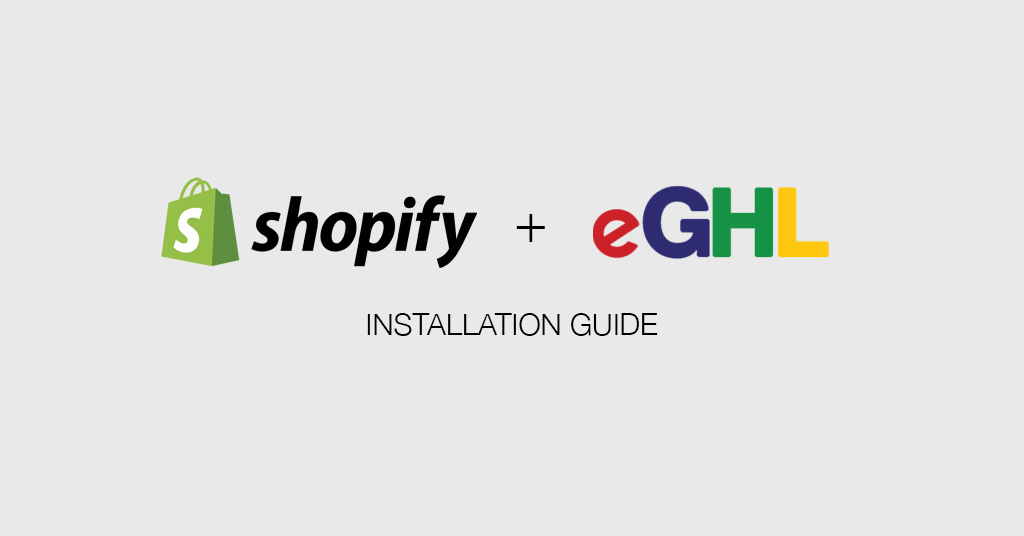 Guide to enable eGHL Payment Gateway in Shopify
1. Open the installation URL above, it will bring you to Shopify App setup marketplace, click on Add app into your Shopify store.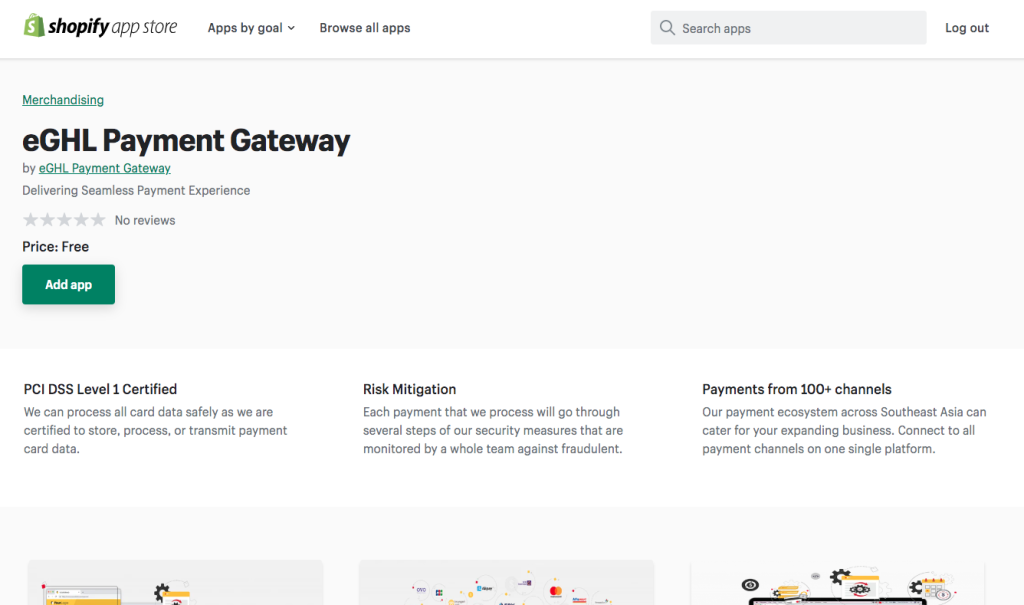 2. If you yet login to your Shopify admin panel, it will asking you which account that you like to install the app into. So proceed by login to your Shopify admin panel.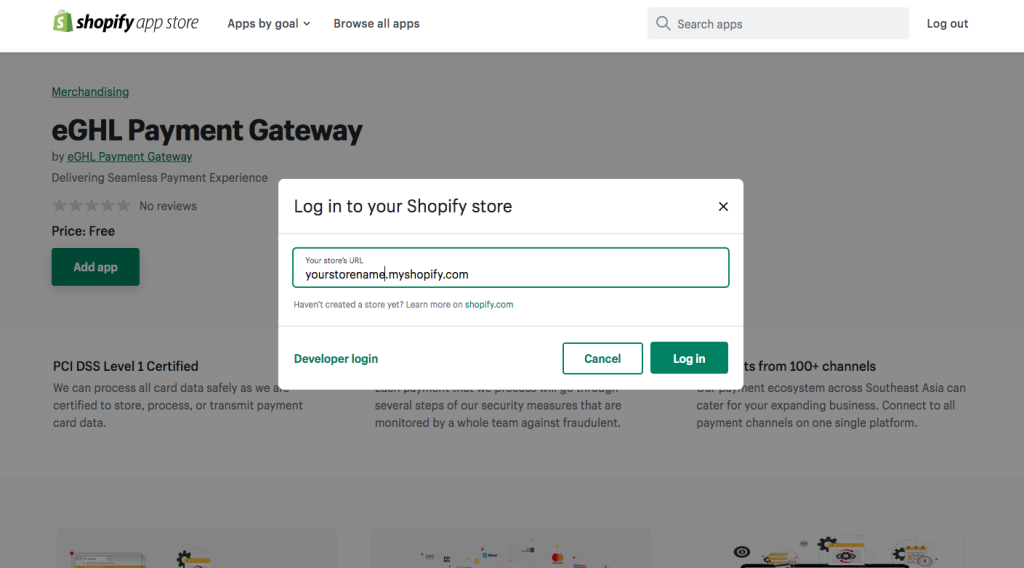 3. After you have login, you will see the screen as below. Click on "Install app" to install the new eGHL payment gateway app into your Shopify account.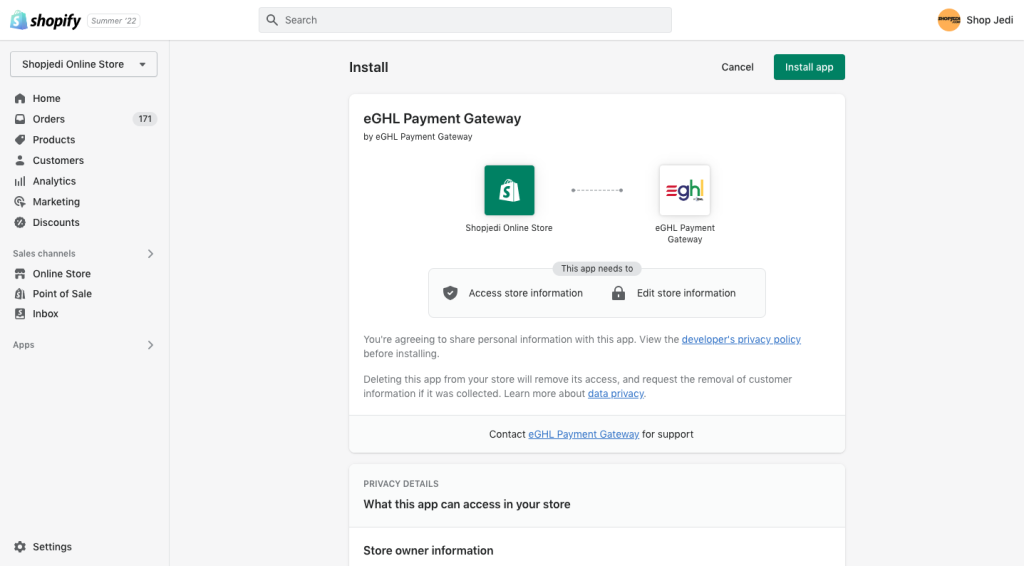 4. Once done, just click "Activate eGHL Payment Gateway", and you are good to go. With this new eGHL app, you no longer need to filled in the merchant information already.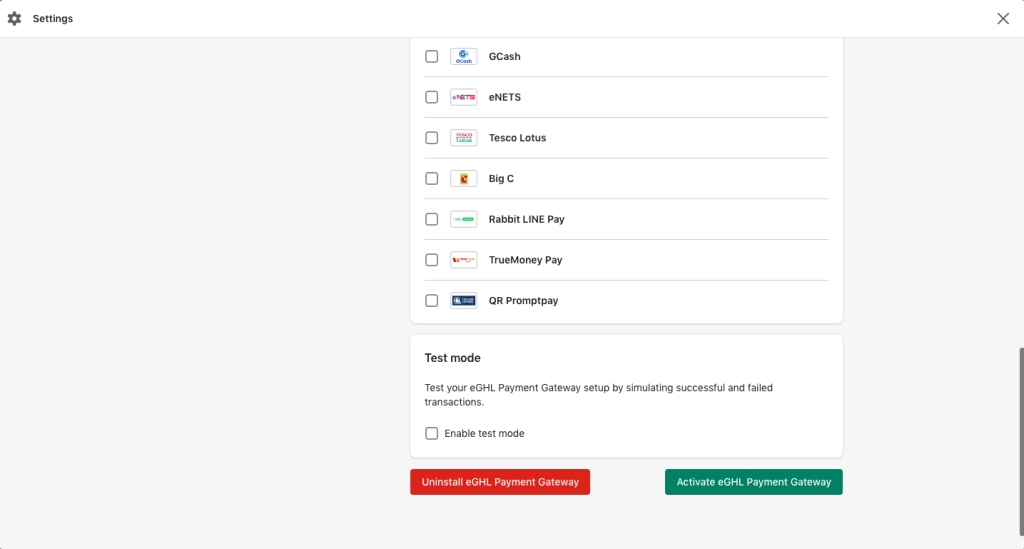 You are completed setup.
Note: You also can find back eGHL Payment Gateway plugin that you have install at settings > Payments, you will see the eGHL Payment Gateway and click Manage if you like to edit.