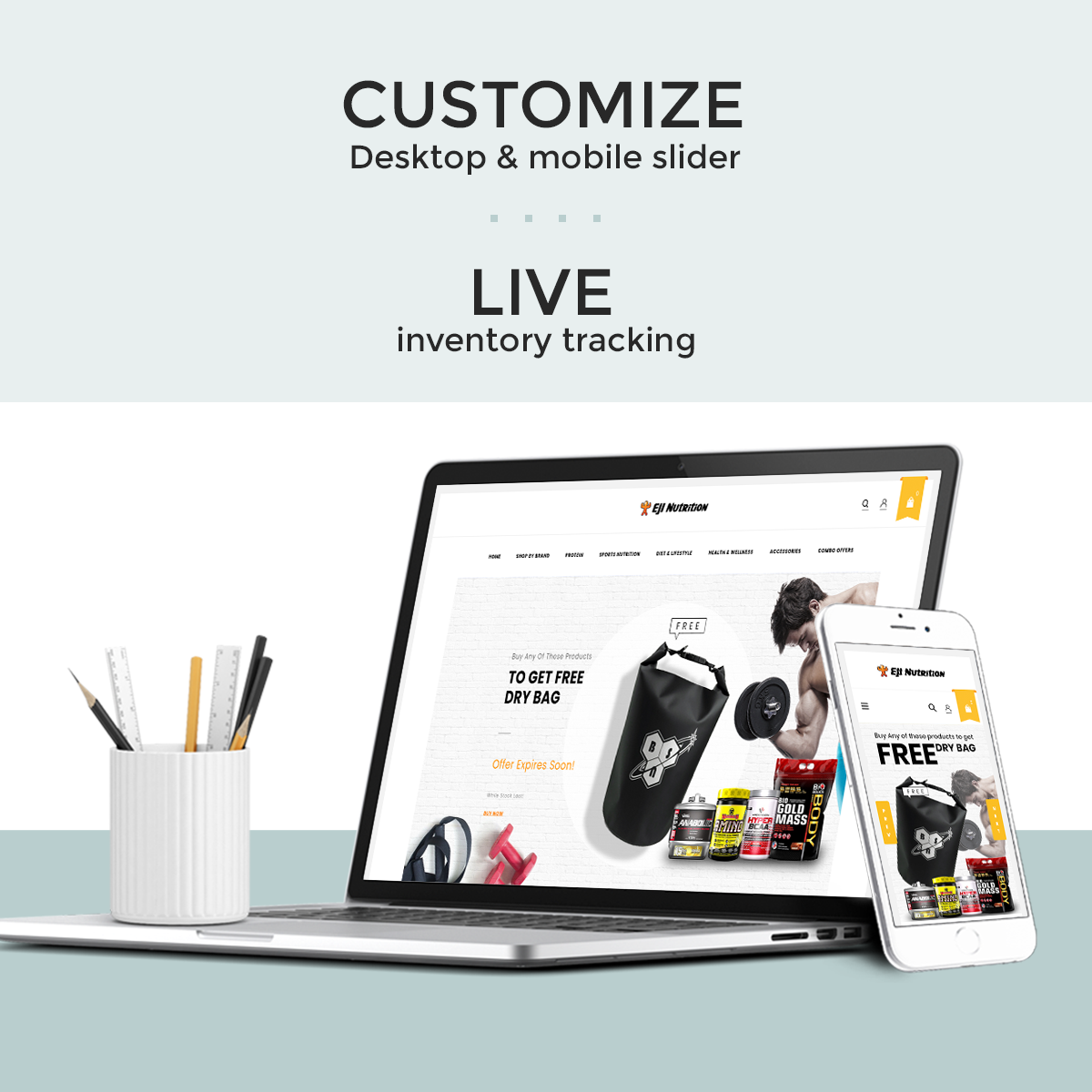 Sports and fitness enthusiasts. We have taken extreme measure to ease your shopping experience with us. We realised that many of your demands were failed to be fulfilled due to geographical issue, especially those of inter-states and oversea.
Hence, on August 8th 2006, we decided to "break the ground" of the world wide web and launch our online platform to better serve you.
You can now avoid all the hassle of traffics and hum-drum drudgery noises and shop with us at the convenience and comfort of your own zone. (You only need the internet.)
If you can see, our website is the platform that presents all that is available at our store. Complete range of nutritional products from top manufacturers like MuscleTech, Optimum Nutrition, BSN, Scivation, Dymatize, ABB, Nutrex, Ultimate Nutrition, MHP, Gaspari Nutrition, Universal, USP Labs, AllMax Nutrition, Met-Rx, Muscle Pharm, MuscleMeds, Promera Sports, BPI Sports, HyperStrength, Inner Armour and many more were specifically chosen to better and professionally cater for your needs. All of our products are imports from the USA, hence authenticity is undeniable. We held tight to our motto, "Every Body, Every Sport", and consistently maintain our standards of efficiency in prompt delivery and BEST prices. Even with such measure we are constantly seeking to better serve you whether it be quality, quantity or conveniences – we are willing to go the extra mile. Nothing will bring us more joy than to have your contentment and satisfaction.
Ejinutrition.com is Malaysia exclusive sole distributor for brand Hyperstrength, Mammoth Supplement, Interactive Nutrition, Biobolics Nutrition and Hydracup 2.0.
Of course, we still maintain our retail store as for those who wanted to feel and experience some of the products personally. As ejinutrition evolve along with our clients, we continue to up-the-ante to be the first choice one-stop portal for fitness and sports portal in your decision making process.
---
This Shopify store are setup with location inventory features. It is live tracking according to location available variants display.