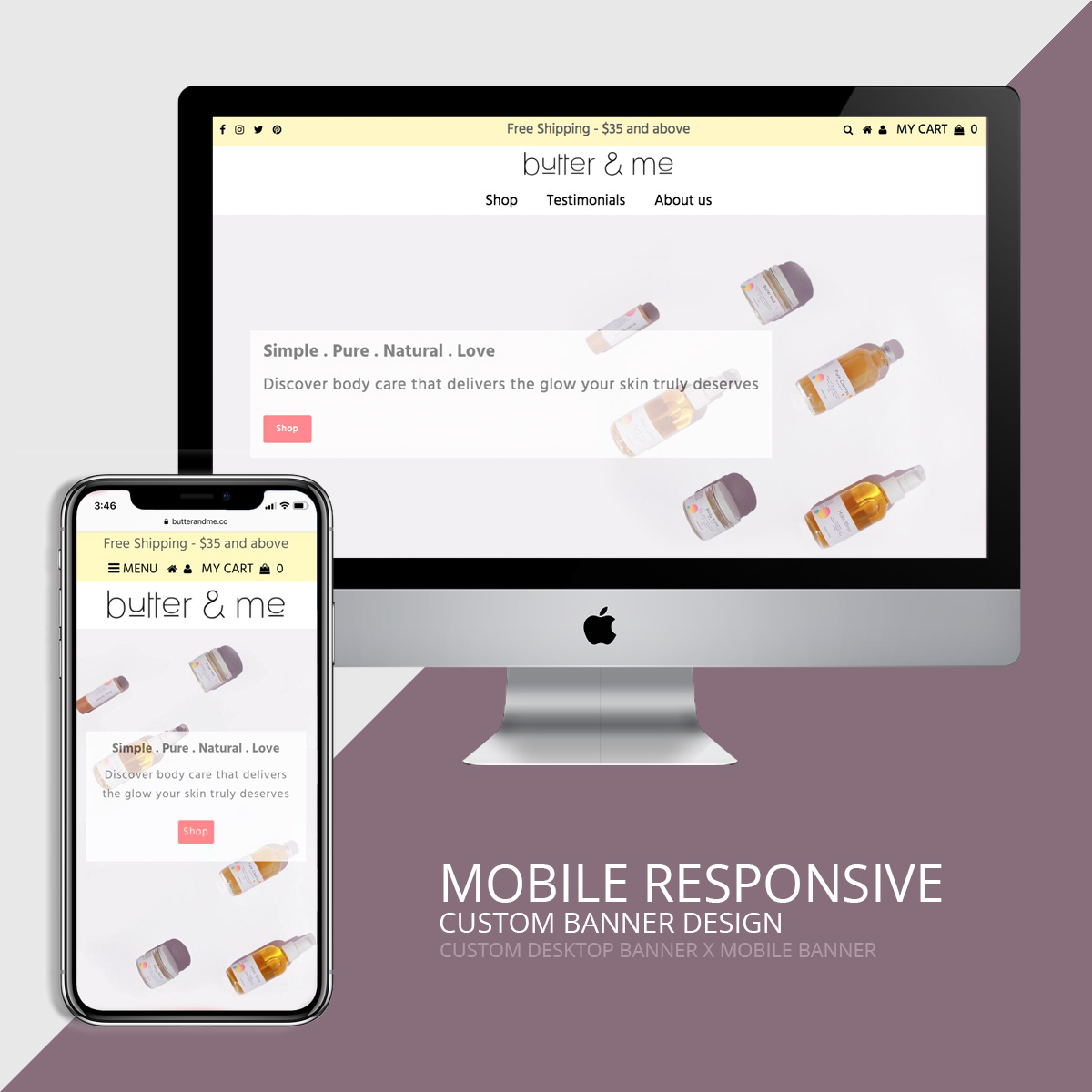 This website which been modified the original theme liquid code for the responsive banner from desktop to mobile are using the different design. We been modified this liquid due to the limitation about the auto crop function from CSS code which it may leave lots of empty white space and not up to merchant requirement. So we advice to having another image upload design for mobile used only.
This banner will choose desktop version of images to show for desktop screen and mobile version of images for mobile screen only. By this setup which merchant is more full control about their desktop and mobile banner design.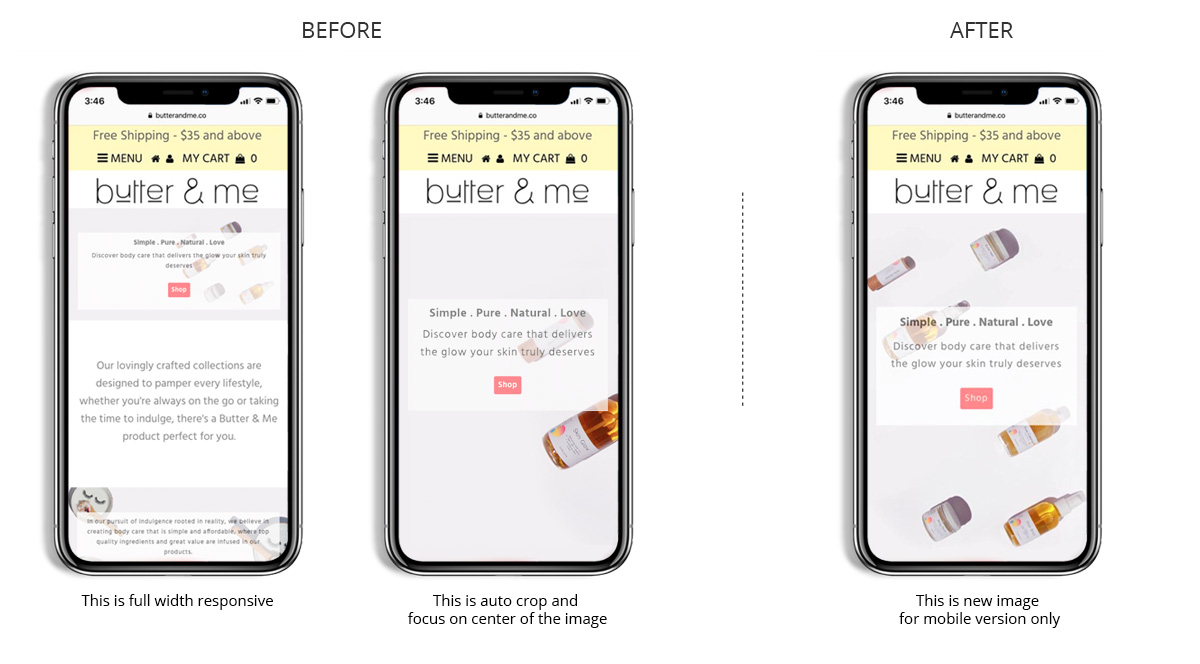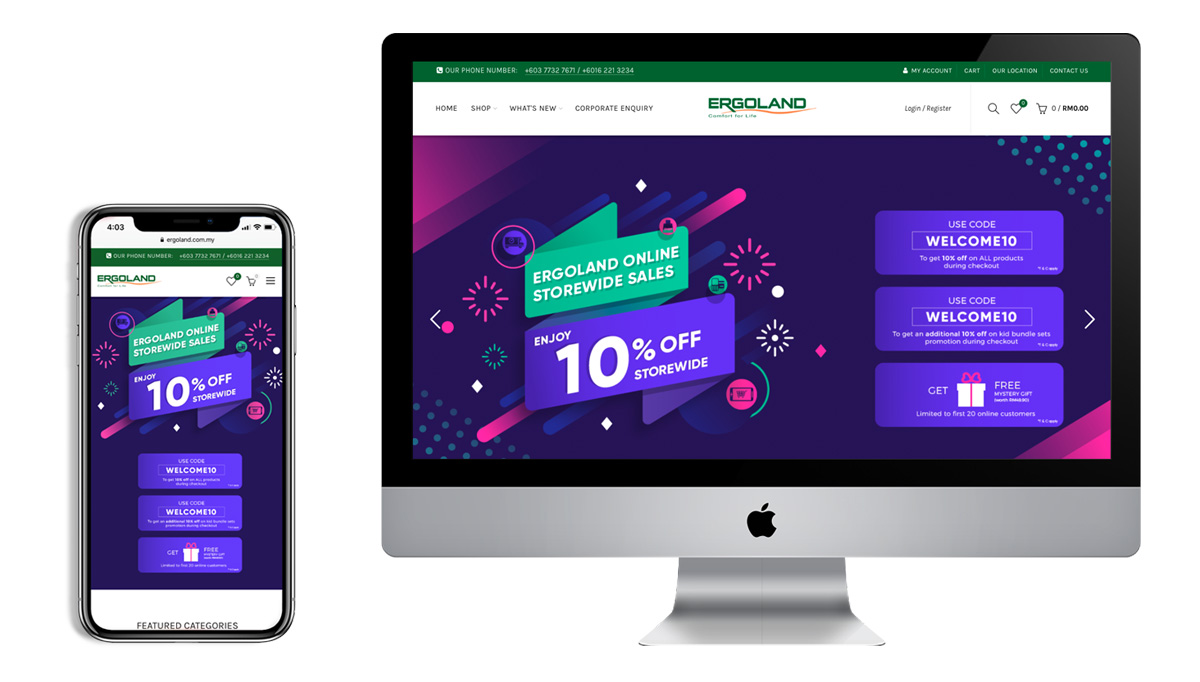 If you are interested to turn your Shopify store into custom desktop banner and mobile banner solution, you may contact us for more details.