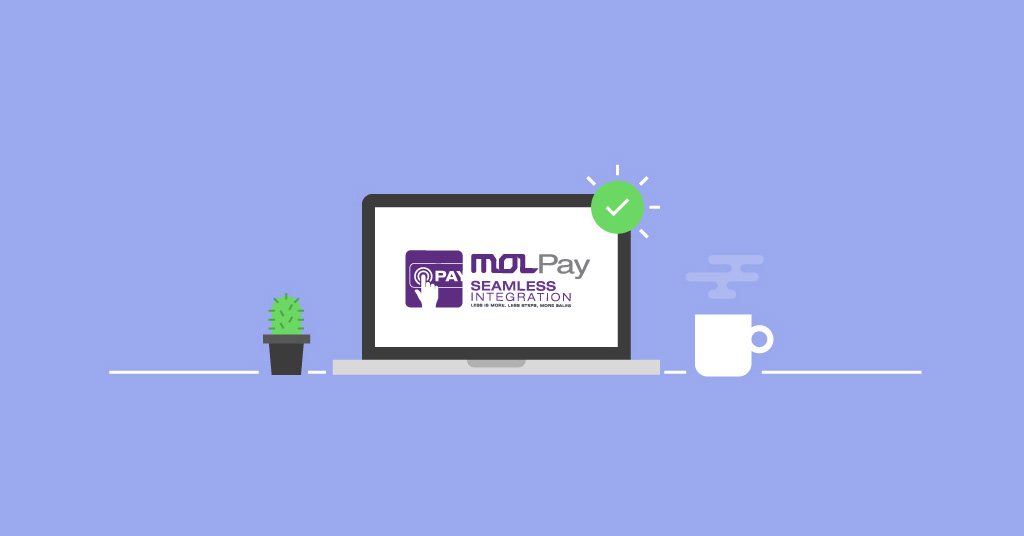 WARNING!
MOLPay from "Accept Credit Card" is no longer support by MOLPay.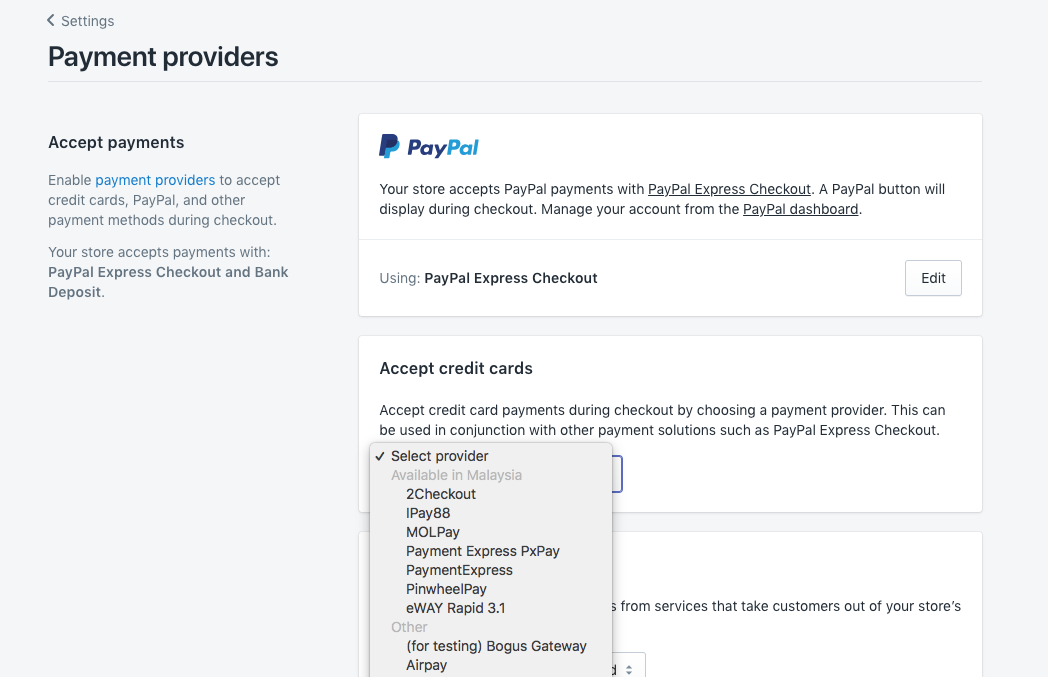 If you MOLPay is still setting like above. You will received payment into you MOLPay account but in your order from Shopify will notice as abandoned checkout. So you need to remove this and update to new setting as below.
Using this Installation URL:
https://www.shopify.com/login?redirect=authorize_gateway%2F1030316
Getting Started
Open the installation URL above, your page will be redirected to a login page to authorized the installation of the Hosted Payment for Shopify.
After login, you will be redirected to the installation page. Click on the Add payment gateway
Then navigate to Settings –> Payment Providers, you will see MOLPay Hosted Payment at Alternative payment section, click on Edit and fill in the Merchant ID and verify Key provided by MOLPay.

Click Save.
Making Payment
Proceed with the checkout, you will see payment gateway selection, select MOLPay then click the Complete Order.
Troubleshooting
There was a problem with the payment service. Please select a different payment method or try again later.

Solution
Remove existing MOLPay payment option and follow this guide again until MOLPay Hosted Payment appear.