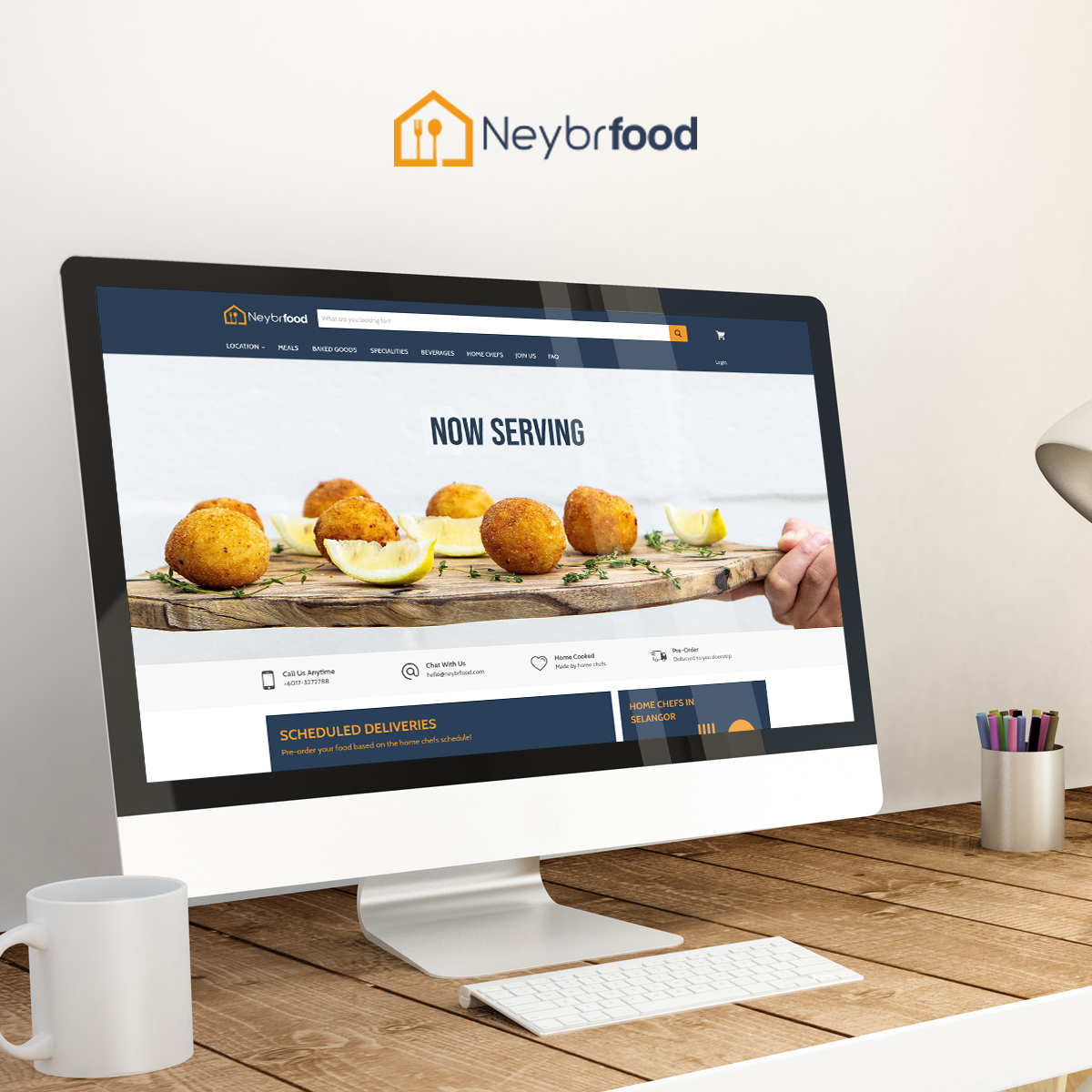 This project which we have helping merchant to do customise on their product page which allow their user to pick the date and time for delivery. There is admin panel which allow merchant to set different vendor with different block date and available to delivery setting.

Neybrfood is a curated online marketplace for home-cooked meals by home chefs within their neighbourhood. From their kitchen to your dining table, we enable home-chefs in the neighbourhood to earn an income from home whilst making delicious home cooked meals.
By giving them a brand identify and place for listing their dishes, Neybrfood aims to establish a reputation for home-chefs and opening new doors of opportunity in the F&B industry.
Home-chefs comes all walks of life; some are professionals, family cooks, parents, relatives, grandparents or house helpers. To each with their own signature dishes, they are all aspiring chefs to-be.
Neybrfood emphasize strongly on "Quality of life" to offer home-chefs the flexibility of timing, as we understand their priority on quality, cooking and timing.
The one common thread between all of us is our love for food and desire to nourish others. Home-cooked with love and purpose.