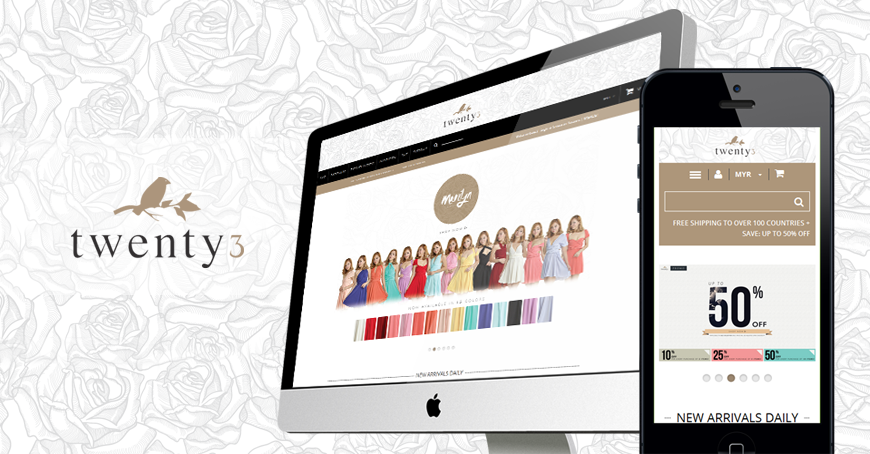 You can't do it. You're not smart. You'll drown.
Twenty3 was born from Sherlyn Tan's love for fashion, but the brand stayed dormant as she struggled with the idea of pursuing a dream and following the path her parents and society had expected of her: a 23-year old finance graduate with a comfortable salary and desk job.
It took two years for the voice inside to grow louder than the voices around her: Sherlyn resigned in 2012 to focus on her passion, Twenty3. Armed with only two suitcases of stock, a meager bank account and a head full of ideas, she was determined to prove that anyone can achieve their dreams with hard work.
With the support of a wonderful group of customers, Twenty3 has since grown to be one of the largest online fashion retailers in Malaysia, reaching people from all over the globe. Through it all, the spirit of dreaming big runs through our brand. The success of our inaugural fashion show at Publika was entirely down to the models – our beautiful customers of all shapes and sizes, who owned the stage and proved that Fashion Is For Everyone.
So for everyone who has ever heard the words, "You can't do that. You're not good enough. You're too fat. Too skinny. Too ugly. You. Cannot. Wear. That." – never stop dreaming. Welcome to Twenty3.
Get Your Own online Shop Now